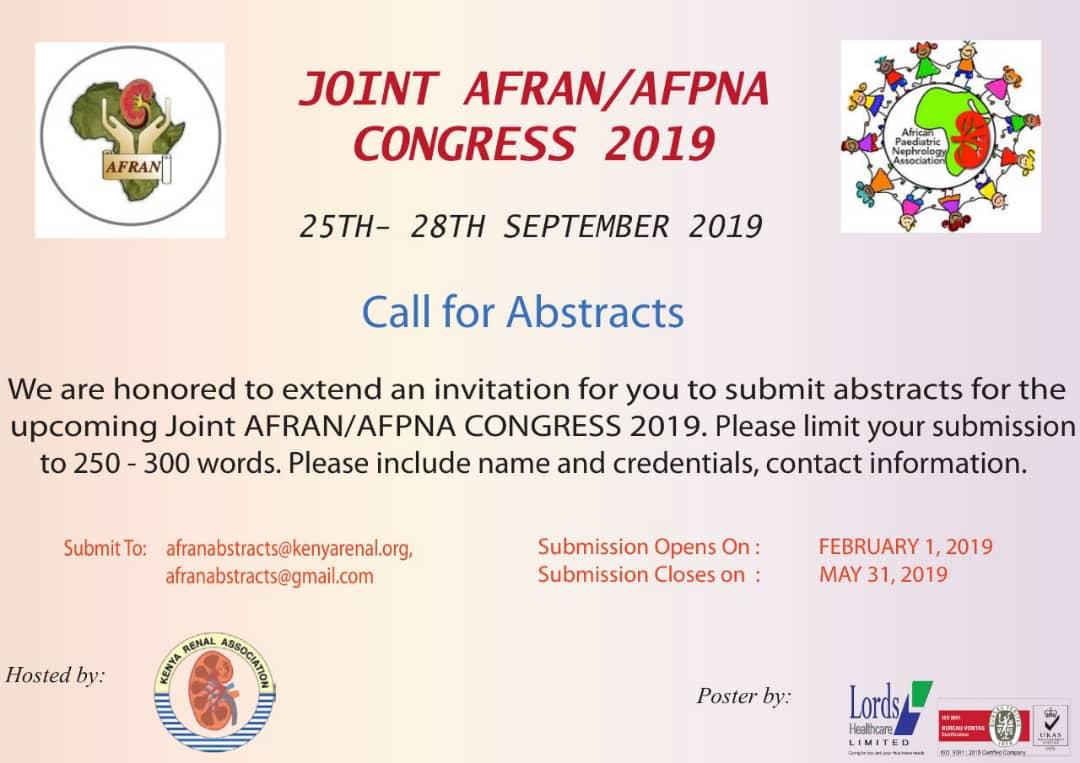 JOINT AFRAN/AFPNA




CONGRES 2019
---
25th – 28th september 2019
Call for Abstracts
We are honored to extend an invitation for you to submit abstracts for the upcoming joint AFRAN/AFPNA CONGRESS 2019. Please limit your submission to 250 – 300 words. Please include name and credentials, contact information.
submit to :
afranabstracts@kenyarenal.org
afranabstracts@gmail.com
Submission opens on : February 1, 2019
Submission closes on : May 31, 2019
Cette œuvre est sous Licence Creative Commons Internationale Attribution-Pas d'Utilisation Commerciale 4.0.